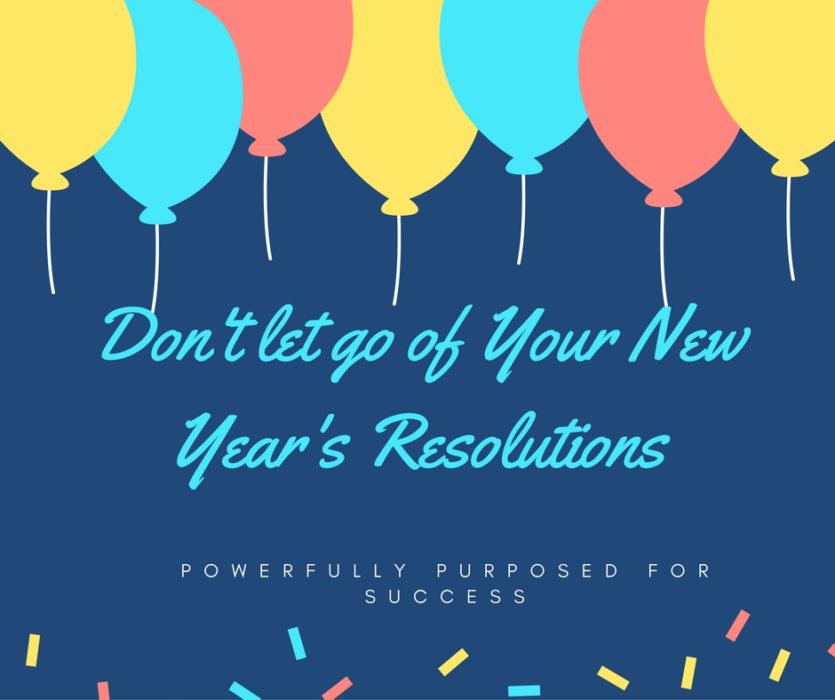 Is this finally going to be the year that you finish your MBA?
On a personal note, are you also planning on losing those 20 pounds that have plagued you for years?
Are you also going to use your gym membership that you are still paying for?
With the New Year fresh among us, many of us in our personal lives would like to make New Year's resolutions to: lose weight, stop smoking, start exercising, and save money.  These are just a few of the most commonly stated New Year's resolutions. 
And like most well-intentioned individuals, the resolution will last between two weeks to two months before it is forgotten until this time next year.  There are even coaches (life and career) that will tell you not to even waste your time with New Year's resolutions—instead just set intentions. 
Well, I am not one of those!  I believe that like all goals if you add the proper planning, accountability, and follow up—they will work.
What Plans Do You Also Have For Your Business?
So now what about your home business or your dream side gig or those multiple profit centers that you want to launch?  What New Year's resolutions can we make there?  More importantly, how likely are we to keep those resolutions for our work goals?  
Whether your home business goals are to de-clutter your office, to apply to more work-at-home companies or to blog daily—there are a few things to keep in mind. 
What Are 5 Tips to Keep Your Business' New Year's Goals?
With any New Year's resolution, keep it realistic and realize that setbacks are a part of any goal accomplishment.  How many times have you been told that it takes 28 days to break an old habit?  With that in mind, here are a few pointers for keeping your home business' New Year's resolutions:
They are:
Have no more than three resolutions. This will keep you better focused.  You can even use a catchy numeric sequence to remember them.  For example: 4-3-1 could mean 4 hours a day of transcription work with 3 hours a day of Internet research with 1 day off per week.
Have reminders for yourself. According to Lisa Hawley, a clinical social worker at the Advanced Counseling for Change in North Dakota, it is putting the reminders out where you will notice them.  Keep your resolutions where you can actually see them (on your mirror), keep them in your thoughts, and also keep them written in your planner.
Have an accountability partner. This is someone to whom you will have to report your successes and failures concerning your resolution.  This could even be a Facebook group that you either join or create yourself.  If you are already a member of a small Facebook group, see if others might also be up for the challenge.
Have apps on your cell phone to help with your New Year's resolutions. As you probably know, there are apps which can track anything from fitness goals (Fitbit, MyFitnessPal) worked to money spent (Key Ring).
Have a "larger than life" calendar, but only for your work goals. I say "larger than life", but I really mean a large desk calendar.  This would be the kind that takes up the entire desk—almost.  One that you can plan with, write on, draw pictures on or even use for mind mapping or doodling.  Think big dreams.  Need a big calendar. 
In Conclusion
If you can follow these few pointers, you will realize that are ways to set your home business up for success when it comes to your New Year's resolutions. 
While it might be fun each year to admit to fellow online workers what your New Year's resolutions are, realize this.  There is nothing sacred about January 1.  Positive change can occur any time you are ready. 
So, get out there and be an all-out, purposed, living-your-true-livelihood success story.  It doesn't matter what the date on the calendar is.
Happy New Year!  And even Happier New Year's Resolutions!