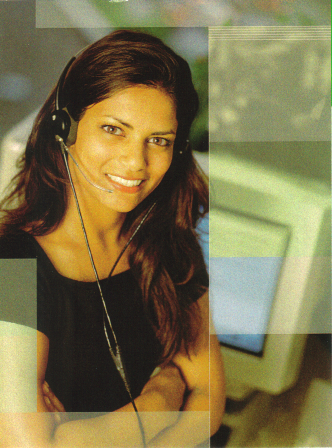 Back in the day when I became a virtual assistant, one of the people who was the biggest influences on me was Tawnya Sutherland from VANetworking.com.  She really helped steer me in the right direction, and she is still doing it for others after all of these years.  
I know I constantly get email from readers who wonder if the virtual assistant industry has anything for them.  While I do have my eBook that I have written, I still consider Tawnya one of the early pioneers in the virtual assistant industry.
Why You Are Not Alone
Getting business training in a service-based business like a Virtual Assistant business can seem harder when you work for yourself at home. By attending your industry's online conference #VAVS, YOU can get re-educated about things you may have forgotten if you've been out of the workforce for any length of time.
You'll also learn new things about being a Virtual Assistant if you're not sure how everything works. PLUS you'll learn new ways to make your client more money which will make you shine in their eyes.
TIP: If you are wondering what a career as a Virtual Assistant entails, WATCH VIDEO REPLAY of the one-hour webinar Tawnya Sutherland presented this past week on this very topic PLUS learn more about the upcoming #VAVS Online Conference.
Why Attend An Online Conference?
There are  many benefits to attending online conferences such as low cost (no travel), no need to get dressed up, not to mention you can listen and/or watch the training webinars around the other work you need to do if you check out the schedule and plan your time well.
I encourage you to check out the online VA conference that my friend Tawnya Sutherland is hosting November 14-18th. This is the 14th time she has hosted it and you can be guaranteed you'll learn plenty of marketing strategies to implement into your business (and your clients) to start making more money right away.
What Will You Hurdles Will You Tackle?
At the #VAVS online Virtual Assistant Conference, you're going to learn:
Day 1 – We'll start with Tanya Bryant our first speaker who will share the 3 Shifts you need to make so that you can have a profitable and successful business while also having the freedom you need and deserve.
How to get your spouse and others on board for your VA business so that you don't have to continuously qualify and explain yourself and can learn to let go of guilt. Stephanie Watson will share her experience dealing with this issue.
How to survive failure or avoid failure by understanding what makes a successful VA business thrive.Hannah O'Brien will be sharing her personal story.Rob W. Neilly is going to tell us the best way to communicate with stakeholders. Stakeholders in your business may be partners, clients, and even your spouse. Anyone who has some sort of interest or concern in your business.
Day 2 – Starts with, How to work smarter and not harder in your business with Michelle Mangen. So often new VAs (and old ones too) don't realize that setting up systems and procedures in their business can make all the difference.
If you're not sure about how to find your niche Alyssa Avant is here to help.
You'll even learn the best way to earn more money and command higher rates by becoming a subject matter expert from Lesa Townsend.
Julie Stoian & Madelaine Corke will help you learn more about charging what you're worth. You'll learn all about the basics of packaging and setting prices that get you out of the minimum wage mindset.
Day 3  – Starts with, of course, an entire presentation on the best way to find and attract clients by Kim Garnett: Hint you need to know your audience and niche.
You'll even learn about a specific software called Teamwork Projects so that you can learn how to manage your client tasks, deadlines and communication seamlessly by the amazing Susan Mershon.
If you want to be a Super VA and seem to get it all done, you're going to learn that too from Sharon Broughton.
Then there will be even more about getting clients online through a four-part strategy, shared with us by Alicia Jay, even if no one knows you even exist yet.
Day 4 starts with Dawn Raquel Jensen who has expertise in creating content for your blog and she'll share with you how to plan the right content for your blog and social media.
If you want to know more about using Facebook to market to and find clients we have you covered with Tamara Baranova.
Is your social media boring? If so Sandy Moniz has ideas about Digital Designing for Social Media.
Mark Hunter ends our day helping you overcome procrastination while also increasing your value with WordPress. Who doesn't have to deal with procrastination issues?
We don't slack off on the final day either. Day 5 brings Gina Decker, who is going to teach you how to Master the Launch which can make you indispensable as a VA to your clients.
So many people see a VA as just another expense. Semonna McNeil will show you just how to overcome this problem and position yourself as an investment because you're growing your clients' bottom lines.
Learn more about collaborating with other VA professionals from IVAA's Eunice Joshua Clarke.
If you're having trouble getting off the ground and are discouraged, don't miss our final speaker for the event Alicia Peterkin.
What If You Don't Have Time to Attend The Entire Conference?
There is also always time to network with your business peers within the chat area of their online conference room. It's super easy to use too. Remember, networking isn't hard! Networking is simply a conversation that helps build relationships.
Even if you cannot attend every single topic and listen to every single speaker (20 one hour WEBINARS in TOTAL for only $37!), there is bound to be something you can learn from attending this #VAVS Virtual Assistant online conference.
Starting at only $37, the price of this event cannot be beaten for the information you'll learn (20 hours of training!) Not only that, most of the speakers have given you free information that you'll find in your members' area during the event.
Also, unlike many online events, no one will be promoting their special offers during their talk as this is a pitch-free event unless sponsored. These speakers have agreed to show up and offer their expertise to you because they love the VA community and want to give back.
Hope to see you there!
Mark your calendars clear for November 14-18th as you will not want to miss this educational online conference with only a few days left to go on!  Even if you miss it, you can still join VANetworking for FREE.
Virtual Assistants Unite to Learn How to Make More Money!
I'd love to hear from all of you that do decide to attend.