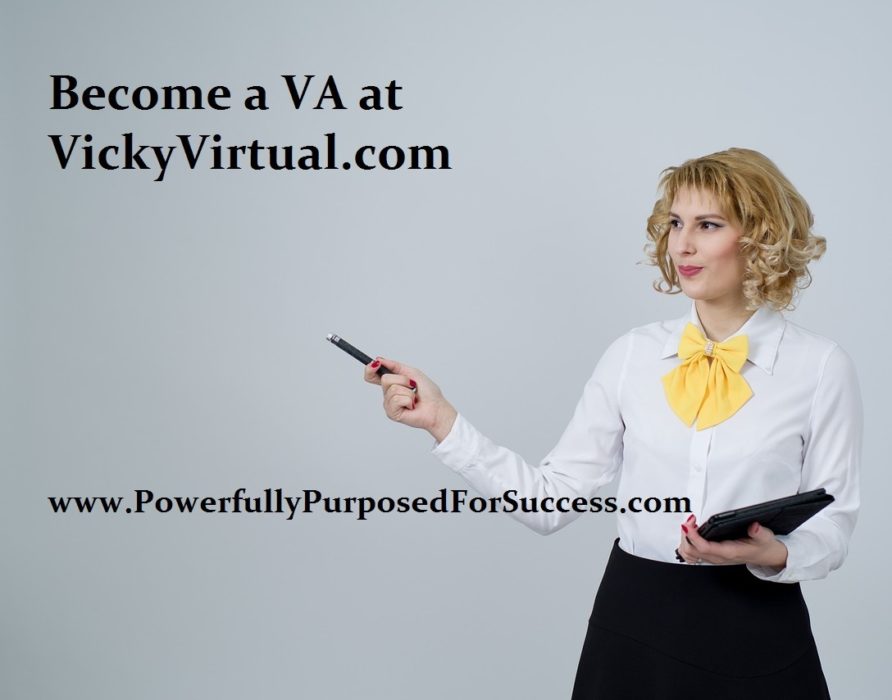 Have you thought about becoming a virtual assistant?
Would you like for all of the marketing to be done for you?
Do you want to get started somewhere with someone?
Well, then Vicky Virtual might have something for you.
What Exactly is Vicky Virtual?
Vicky Virtual is a virtual assistant company, which began in 2014, that hires virtual assistants to basically answer the phones for companies.  If you have ever been an administrative assistant in a company, then you know that there are days when the phones just seem to ring off the hook.  You can't seem to get anything done, because of the phones.  Well, Vicky Virtual to the rescue. 
What Do Virtual Assistants Do at Vicky Virtual?
Outside of answering the telephone, Vicky Virtuals also schedule appointments or forward messages from those phone calls as well as perform basic administrative tasks.  Each client will have a team of 4 to 6 virtual assistants to answer the phone calls.  You could be answering the phone for several different clients at the same time.  Some clients will provide a script to be read and some will basically tell you what they do there and then leave it up to you to engage the customer.
Calls may be inbound or outbound and from those calls you may set appointments, make dinner or lunch reservations, and/or educate a client on a service or product. 
Clients may choose several different plans.  There are:
The Starter is $99 a month and includes 75 minutes.
The Entrepreneur is $199 a month and includes 180 minutes.
The Executive is $299 a month and includes 300 minutes.
All plans are on a month-to-month basis with the client receiving a 7-day free trial.  Should the client require more than 300 minutes, then a custom plan may be set up by the company for the client.
Vicky Virtual is a US-based company, which only hires US-based virtual assistants. 
What Are the Requirements to Work at Vicky Virtual?
One thing about working for Vicky Virtual is that while experience is a plus, you don't necessarily have to have it.  Soft skills or those skills that they really can't teach such as courtesy and calm phone demeanor are just as important to them.  So, if you are willing to learn—they are willing to teach.
The other requirements besides living in the United States are a:
Fast and reliable computer with virus protection.
High-speed Internet connection.
Quiet work environment on your end.
Ability to be a quick learner.
Caring and customer-friendly attitude.
Customer service experience is plus but not required.
Sense of humor.
What is the Pay Like at Vicky Virtual?
The pay is $9.25 to $10.00 an hour, which is a full hour and as an independent contractor you may set your own hours.
What is the Training Like at Vicky Virtual?
Not a lot of information about the training at Vicky Virtual, but it appears to be unpaid but quick.
What Do Others Think of Vicky Virtual?
Well, RatRaceRebellion mentioned them as well as RealWaysToEarnMoneyOnline and so many other places that I respect.  Also, Virtual Assistants Assistant gave them a 5-star rating.  A friend of mine just started working there, so I can't wait to hear what she has to say—but so far so good.
How Would Interested Individuals Sign Up at Vicky Virtual?
Go to their website and apply.  Good luck to all who apply.
As always, I'd love to hear from you and your experience about Vicky Virtual or if you have any comments or questions.  You are always welcome to leave them in the space below.
P.S. If you'd like to start your own virtual assistant practice, I have a book available in PDF as well as Amazon Kindle at www.21daystovabiz.com – give it a try!