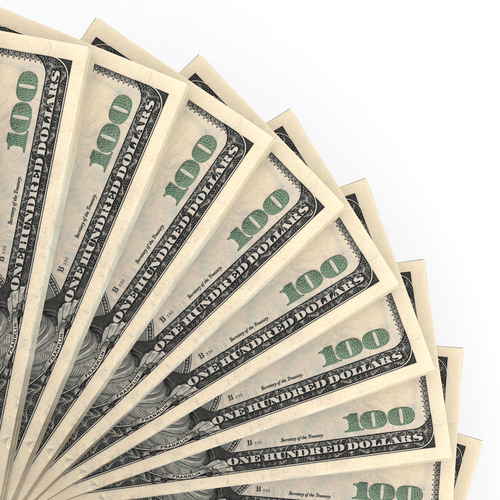 One day the job market is getting better or so the so-called experts say. 
One day it is getting worse. 
One day the economy is getting better. 
One day it is getting worse. 
I wish those experts would make up their minds.  It is hard to know what to believe.  However, no matter what is going in your life or business, you can thrive in this recession or any recession.  This article will address seven ways to recession proof your life and your business.
Well, Then What Are the 7 Tips to Recession Proof Your Business?
While I will be going into more detail as time allows in future posts, the 7 ways to recession proof your business are:
Having multiple revenue streams.
Be on the lookout for opportunities.
Diversify your business.
Network online and offline.
Look for joint ventures.
Create passive income.
Look for ways to save money.
Now let's break down each one in more detail.
Having Multiple Revenue Streams is Paramount to Any Small Business
I cannot overemphasize the importance of this.  If anything gets me "fired up" and preaching the gospel of self-employment, it is this one.  I see freelancers of all types getting comfortable with only one good client or company.  Then when the work dries up, they are frantically panicking trying to find another contract.  The truth is they should have had more than one client all along. 
So, how many clients does a freelancer need?  That is not important.  What is important is what are you charging for your services and how many hours and projects are you getting out of the contract.
Multiple streams of income can come in the form of a monetized blog, an eBook or e-course, a couple of speaking engagements, a possible work from home job, and an app to sell as well as a few extra clients.
Being Able to Find Opportunities Will Make You a Better Marketer and Business Person
I sometimes think that dogs are the best entrepreneurs.  Whenever they approach something they have never seen before they sniff, bark, growl, chew, shake, toss and fetch or lay on.  They just don't stop until they find a use for whatever the object is.  We should be just like that and more.
Actually during a recession, there are more times than ever for a business to thrive.  Why is that?  Because competition drops out or goes out of business, and people are looking to save money in any way they can.  This creates an opportunity for new businesses and a chance to market to different audiences.
Diversify Your Business and See the Longevity of It
While it is important to specialize in a product or service for a particular audience, many products or services may actually have two very diverse audiences.  For example, years ago I did copywriting for a pawn shop who had two unique types of sellers. 
There were those who were hocking off their gold and silver to pay their bills due to a job loss.  Then there were dentists who had gold (to be used for fillings) in their offices uncertain of whether to hang on to too much for safety or even retirement purposes.  Again, two very unique markets.
Network Online and Offline to Keep Your Business Out in the Open
For those of you who work from home, it is easy to forget that there really is an offline world as well.  So, get out there from time to time and make people aware of what you do or what you offer.
Also, join Facebook groups and Linkedin groups when you can.  Just don't join too many and then become so overwhelmed that you don't participate in any of them.
Look For Joint Ventures as a Way to Keep Clients in Your Business
This is another way to keep clients continually booked in your business.  If you are a web content writer, why not partner with a couple of web designers or web developers.  Many times they are happy to work with you or even just refer clients to you to do the part they don't want to do or are not capable of doing. 
Another good thing about setting up joint ventures is that you don't have to spend time and money on marketing.  All you need is probably what you already have—your own website and social media handles.
Create Passive Income As a Way to Keep the Cash Flow Moving When You Cannot Work
Whether you want to take time off from your business or have suddenly lost a few good clients, passive income will keep money coming in.  We've all heard the saying, "Cash is king" when you have a business, and it is true.  Whether it is an eBook, e-course, forum, affiliate marketing or earning extra money from Google AdSense—at the end of the day—it all adds up.
Look For Ways to Save Money and Cut Costs Always
Whether it is downgrading from pro versions of software to basic versions of software, there are always ways to work and do business "leaner and cleaner".  Do a budget each month and look for trends in spending
Well, there are many other ways you can recession proof your business, but these will get you started.
Another thing that you can do is read one of my many articles that I have written throughout the years. One of them was on bootstrapping. 
As always, I'd love to hear what you have to say.  You are always welcome to leave a comment below in the comment section.