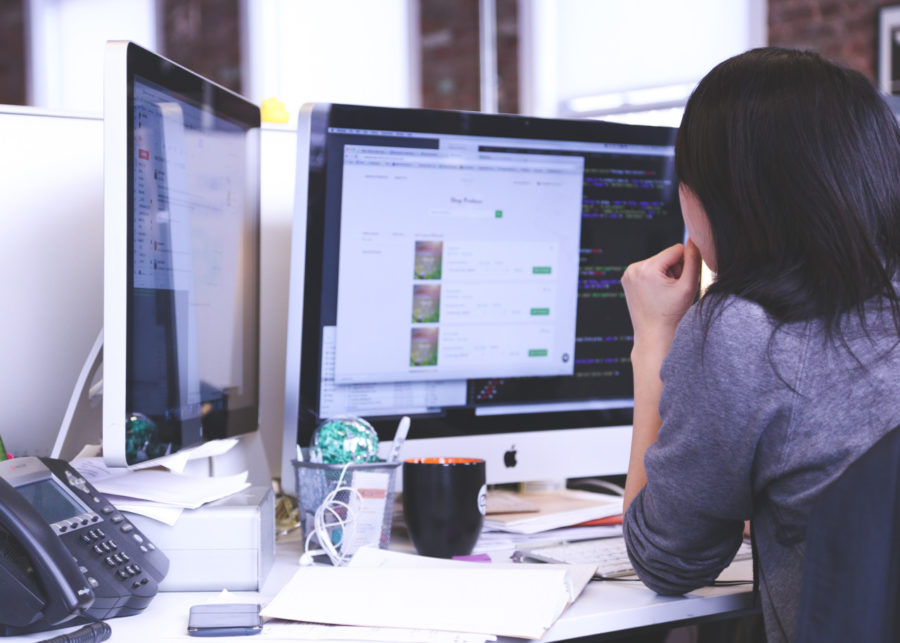 Would you like to work with an established company that also has other work-at-home opportunities?
Do you enjoy online shopping and are familiar with the process?
Are you looking for something non-sales related?
Then Lionbridge might have something for you.
What Exactly is Lionbridge?
Many of you work-at-homers will recognize Lionbridge as the place that hires search engine evaluators to do site testing.  Nothing has changed there.  It still does offer that position.  However, they now offer part-time online shopping rating for those who may not want to do the search engine evaluations. 
Based in Waltham, Massachusetts Lionbridge has 28 solutions centers throughout the world.  As a company, Lionbridge uses cloud technology platforms to provide translation, digital marketing, content management, and application testing.  
What Do Online Shopping Raters Do at Lionbridge?
Online shopping raters at Lionbridge spend the day shopping online and then work with the client to help them determine how to best collect the data and refine the process.  You will be at home some of the time, also with the client or retailer (retail store to match the online presence), and returning and shipping products back via the post office or other similar entity.  So if you'd like a job partially out of the house, this might be it.
This is still an independent contractor position.  You will also be providing chat and email to the client for this position. 
What Are the Requirements to Work as an Online Shopping Rater at Lionbridge?
You must be:
A detailed person who can capture data, measurements, and product details.
Interested in online shopping.
In possession of strong verbal and written communication skills.
Able and disciplined to work from home.
An owner of a PC or Mac, printer, and smartphone (iPhone or Android).
Equipped with high speed Internet.
Knowledgeable about Internet browsing.
Experienced in either project management or a high-level administrative assistant role.
What Are the Pay and Hours Like at Lionbridge?
It appears that after a week's worth of training, the hours should be no more than 20.  While they are secretive (you will sign an NDA) about their pay, from what others have suggested is $12 to $15 an hour.  The do pay by the hour.
Pay is only once a month, so you might want to keep that in mind.
What Do Others Say About Working at Lionbridge?
Indeed gave them a 3.4 out of 5.0 star rating.  You can certainly read it for yourself and should always look for online ratings before starting any work from home job.
What Do I Think About This Position at Lionbridge?
Well, I have been hearing about Lionbridge for years as being a great place to work from home and earn money.  I do understand this position would probably be best for those who would want to want to work from home, but maybe have not been able to pass the search engine evaluation testing for that position.  The tests for that position are quite difficult I understand.  So, this might be a better fit and also a non-phone job for someone.
One thing I have heard about Lionbridge is that they will run your social security number and do not want you working for other similar work at home companies.
How Should Interested Individuals Apply to Lionbridge?
You may go to their Careers Page on their website or check on Indeed.  Good luck to all who apply.
As always, I welcome your thoughts, questions or comments.  Feel free to post them below.