­­­­­­­­­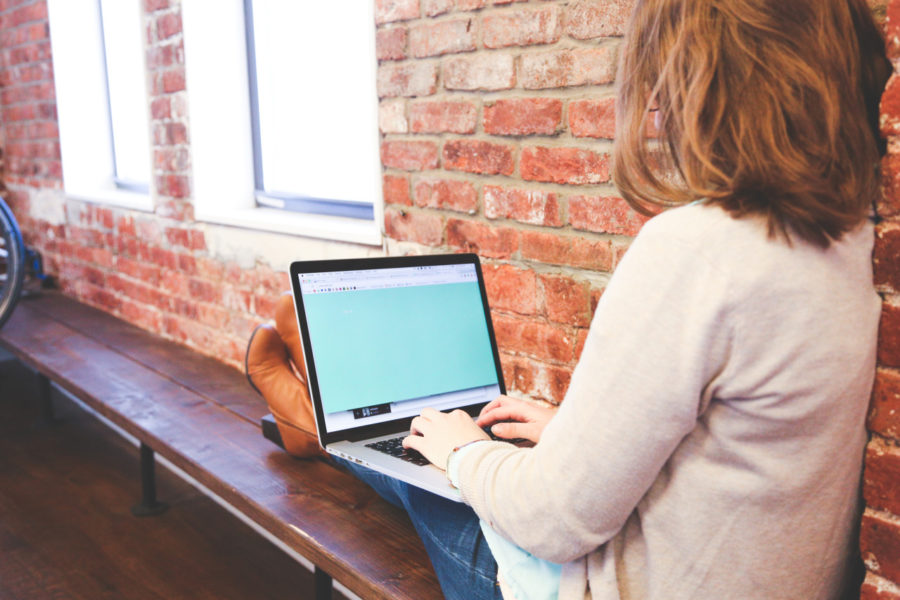 Are you a freelancer who constantly strives to keep a full load of clients or hiring companies?
Are you tired of really hard-to-navigate freelance websites that don't offer much?
Are you also looking for an easy website that has it all put together for you?
Then SkiptheDrive might be the answer that you've been seeking. 
What Exactly is SkiptheDrive?
SkiptheDrive is a free work-at-home job site, where businesses outsource jobs and freelancers apply to them.  Jobs can be part-time or full-time as well as paid by the hour or paid by the project.  The one thing that makes SkiptheDrive unique is that it is really more than just one freelance website working for you.
Rather than think of it as the aggregation of several freelance websites—both paid and free—rolled into one site.  This way you do not have to log into so many different freelance websites to see what the latest jobs are.  They are all right here on SkiptheDrive.
Some of the jobs may be telecommuting to a particular location, but most are full-time or part-time virtual/remote jobs.  SkiptheDrive prides itself on being a free and simple to use website.
You may create your own individual searches or sign up for email alerts and have the latest jobs sent to your inbox.
SkiptheDrive has been featured in Inc., CIO, Fox Business, Skillcrush, and Yahoo News. 
How Will You Know Which Jobs Are Affiliated With Free Membership Sites?
The best answer to that question would be trial and error.  You will learn in time from your own experience.  For example, when I see a sales job that I am interested in and it is listed at Indeed—I know that that is a free site to use.  When I see a job listed at FlexJobs or VirtualVocations, I know that those are paid membership sites. 
However, I can easily scroll through the type of job I want (more on that later) in the industry I want and at the same time "weed out" the paid sites.  Unless I really do want to join the paid site.  I can scroll through as many jobs as I like in a category or I can use keywords in the search field for the job and/or industry.  For example: customer service health care typed in the search field.
How Easy is SkiptheDrive to Navigate?
You certainly are welcome to try it for yourself, but I would say very easy.  On the left hand side of the website is a job filter where you can sort by date, full time, part time, and type in your zip code.   There are even success tips and blog articles for you to utilize.
At the top of the website, you can use the navigation bar by clicking Browse Categories or sign up for alerts by clicking Start Here.
What Types of Jobs Does SkiptheDrive have?
The jobs are in a variety of professions and industries such as:
Account Management
Accounting/Taxes
Administrative
Analyst
Bilingual
Business Development
Call Center
Case Manager
Consulting
Customer Service
Data Entry
Design
Engineering
Entry Level
Finance
Healthcare/Nursing
Human Resources
Information Technology (IT)
Insurance
Linux
Management
Marketing
.NET
PHP
Project Management
Python
Quality Assurance
Recruiter
Sales
Science
Software
Web
How Do You Set Up Your Profile at SkiptheDrive?
The short answer is you don't.  Some of the paid sites represented at SkiptheDrive may require you to set up a profile, but most sites that your dream job is located on (or at least the job you are interested in applying) only want you to apply to the job itself with a resume and application.  I've even seen Arise and Skyes list jobs on the site. 
What is My Overall Impression of SkiptheDrive?
I was very impressed with how easy the site was to navigate.  Some of the larger freelance websites can be rather confusing to use. 
I also like that the jobs are all telecommuting, remote, virtual or freelance in nature.  This way, when you sign up for alerts, you won't get more off-site, brick and mortar jobs than virtual.  In fact, with the exception of the telecommuting jobs, you don't get any off-site jobs.
What Do Others Say About Skip the Drive?
Well, it received a 4.8 out of 5.0 rating on Facebook.  I couldn't find any for Glassdoor.  However, that does not surprise me, since the site is rather new.
How Can Interested Workers Sign Up at SkiptheDrive?  
Go to the website and either sign up for email alerts or just begin using the search engine.  Again, no site profile to have to set up.     
Good luck to all who sign up.