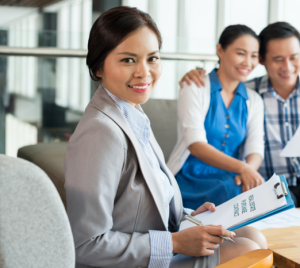 Were you once in the dental profession?
Do you enjoy working with marketing companies?
Are you really not sure at this point what type of work-at-home job that you would like?
Then perhaps, Firegang has something for you.
What Exactly is Firegang?
Firegang is a dental marketing company that hires individuals to work at home in a variety of capacities ranging from virtual assistant to phone sales to content writers.  There seems to be enough variety of jobs offered that there should be something of interest for just about anyone.
Firegang tends to post its jobs on both its website as well as on sites such as Flexjobs.  They do tend to be thorough in their job descriptions as well as their requirements.
Again, Firegang is a dental marketing company for all types of dental practices.  From the stagnant practice that isn't bringing in much business to the growing dental practice that really wants to dominate their local and surrounding areas.  There are three marketing packages offered.
One of the biggest challenges for most dental practices is an aging population in need of dentures that may not quite be as technically savvy to locate a particular practice.
Using a variety of online marketing techniques that really any online business would use, Firegang incorporates:
dental SEO
Google Maps optimization
Google PPC
website development
website design
reputation marketing
What Types of Jobs Are Offered at Firegang?
As previously mentioned, there certainly are a variety of positions offered at Firegang.
For a more detailed description of the jobs available at Firegang, you may visit their career page and click on the individual positions to see what the requirements are.  I will say that they do have better paying positions than most work-at-home jobs.
In a brief summary, here are a few of the work-at-home positions:
Digital Marketing Campaign Manager – This remote, salaried position for the right candidate would be managing SEO, Google Analytics, up to 60 clients at a time as well as be versed in PCP campaigns. If all of this sounds like Greek, then it may not be the position for you.
Phone Sales Support Representative – This remote position would be doing sales over the phone. You must also have a professional phone mannerism as well as be proficient in Microsoft Office and Google Docs.
Content Writer – This remote writing position must not only have great writing and grammar skills, but also be well versed in SEO, PPC, as well as Microsoft Word, Skype, and Google Office.
Creative Director – This remote position would have the final say on what the dental websites, which Firegang designs for its clients, will look like. You will also be designing basic Facebook banners and ads.
Virtual Assistant – This part-time remote position would be performing a variety of duties ranging from scheduling to social media management to working with Microsoft Office and Google Docs.
What Are the Basic Requirements for Working at Firegang?
As you might imagine, the requirements will vary per position.  It is always a good idea to go in and read the requirements for the position and then follow the instructions as carefully as possible when applying.
Are You an Independent Contractor or an Employee at Firegang?
While each job is different, the majority of jobs are independent contractor positions.  However, just to be on the safe side make sure that you do read the complete job description and requirements for each and every job in which you apply.
How Can an Interested Applicant Apply to Firegang?
You will need to their have to go to their website and find their Careers page.  Follow the instructions for applying to each individual job.
Good luck to all those who apply.  Also, let me hear from you, and your experiences in the comments section below.