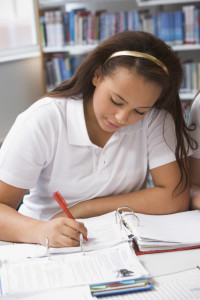 Do you like to write?
More specifically, do you like to write product reviews?
How about writing product recommendations?
Then, Bestcovery might be a site worth your investigation.
What Exactly is Bestcovery?
Bestcovery is a site which pays people to write product reviews and recommendations. The reason Bestcovery hires these writers is to help consumers "make educated buying decisions through well-researched and concise recommendations of products and services."
This would be for someone with strong writing skills and a targeted niche.  You would become what is known as a Bestcovery expert.
What Are the Requirements to Become a Bestcovery Expert?
Once approved to write for Bestcovery, you must:
choose or recommend a topic to write within your interests or expertise.
select and rank the products and services for drawing from your research and expertise.
clearly explain why each product or service is best for a particular application.
maintain and update published lists.
Categories include:
Automotive
Babies
Cameras
Clothing
Computers
Electronics
Health and Beauty
Home Improvement
Indoor Living
Musical Instruments
Other
Outdoor Living
Restaurants
Sporting Goods
Wines
What Do Others Say About Writing for Bestcovery?
One lady, who quit her convenience store job, spoke very highly of Bestcovery.  She said that you could make $18 for a simple list of products with reviews as well as get paid twice a month via PayPal.  You can Google her story if you like.  (Sometimes as websites change, so does the updates.)
What Do These Reviews Really Help Consumers Do?
Besides knowing what some of the best products are in the industry, these product reviews and recommendations help consumers:
discover and organize their products with one central location to organize them in.
share and influence with friends and family on social media.
use web and mobile list synchronization.
make lists either private or public when it comes to sharing.
watch the price as it becomes affordable.
meet and greet other consumers with similar interests.
How Can Individuals Sign Up to Write Reviews on Bestcovery?
On the About Page there is a link in the far right corner.  Click on Sign In and then when the popup box comes on, click on the Create an Account link.  You may also check them out on FlexJobs.
Anyway, Bestcovery is a very interesting site to visit and engage.  You might even find your favorite product lurking there.
As always, I'd love to hear from you and your experiences at Bestcovery.  Please feel free to comment and or share in the comments box.