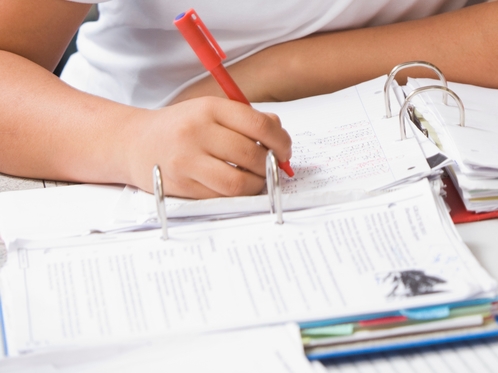 Do you like taking surveys online?    
Would you like to make up to $50 a survey?
This article will explore a new survey site called Opinion Research Signup.
What Exactly is Opinion Research Signup?
Opinion Research Signup claims to be a survey site paying between $2.50 for each survey and up to $50.00 for longer surveys with $10.50 for answering your first online survey.  According to a letter that I received in the mail in late May 2016, they would pay up to these amounts in Amazon gift cards and not cash.
The letter introduces the company stating that they are a survey site that wants people like me to sign up and join the panel of informed individuals to help them understand how people like me—Leisa Good—think about everyday issues.
The letter also informed me that there was never anything to buy and I could complete the surveys at my own convenience.  Surveys would be confidential and secure.
The letter was also signed by not an officer of the company, but a staffer named Michael Sadowsky with a post office box in Chicago and no phone number to call.    
How Does Opinion Research Signup Claim to Work?
Opinion Research Signup gave me a signup link: Bit.ly/opinionresearchsignup (no http or wwww.) just as given.  However, the link did not work at all even though it told me to only take the survey one time.  The letter also went on to inform me that everyone else in my family, who happened to be over 18, could sign up.  There was also a 6-digit code that I was to enter when prompted by signing up.
I have been doing research since then and have not come upon anyone who knows anything about them.
How Much Money Does Opinion Research Signup Claim That You Can Earn With Them?
There really isn't any money at Opinion Research Signup.  You simply sign up and then the money goes towards Amazon gift cards. 
Can Workers Outside of the US Work at Opinion Research Signup?
This was never discussed in the letter as to what the requirements would be.  Another red flag for me! 
Does Opinion Research Signup Have a Referral Program?
It doesn't appear that they currently have a formal referral program.  However, even legitimate survey sites don't always have a referral program. 
What Do Myself and Others Say About Opinion Research Signup?
As I have mentioned, I wasn't able to find any information at all about them.  I don't know if this was a one-time scam or what.  However, I will say that there were just too many red flags for me to recommend this company to you or anyone else as a legitimate survey.
This is really sad.  Many of you like to do surveys online for extra money as an income stream or just fun money to add to your other passions and profit centers.
I am not exactly sure why I was targeted in this scam other than because I shop on Amazon a great deal and also have my own books on there!
Why Am I Chalking This One Up as a Work-at-Home Scam?
There are several reasons:
The letter came in the mail with a link that doesn't work.
The letter was signed by a staffer (actually only a typed signature) and not an officer of the company.
The letter was not on company stationery.
There is no company phone number on the letter.
There is only a post office box address.
There is a bit.ly sign-up link indicating that this could be an MLM or referral site.
The name of the company is very similar to a legitimate survey site named https://www.opinionresearch.us/ which only caters to patients at the Long Center.
The name on the letter is Michael Sandowsky, which is similar to a well-respected scientist's name who you can Google.
In Conclusion
One thing I am always encouraging people to do at Powerfully Purposed For Success is to do their homework.  Really look into companies and business opportunities.  While as a career coach, I can certainly offer guidance, ultimately you have to see how "believable" the opportunity looks to you.  You always want to create a livelihood with authentic work as well as legitimate connections.  We all need scam-free work and clients with integrity.
For years, I have written company reviews of all types of work-at-home companies as well as legitimate business ideas at many popular work-at-home sites.  So, when I do find something a bit "scammy" I have no problem calling it out.
But as for me, I will just stick to my one survey site that I have been with for years and enjoy for "fun money"—PaidViewPoint.
If anyone out there, has received any information on this company or a letter in the mail inviting you to sign up, I'd love for you to leave a comment in the comment section below.
*Post may contain affiliate links, but that does not change my opinion.