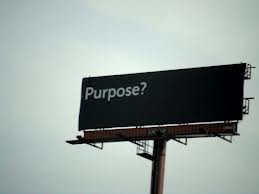 Have you ever put a lot of time and effort into something, only not to see results fast enough?
Are you now beginning to doubt your own talents, skills, and purpose?
Do you doubt that this could really be your right livelihood or right choice? 
Well, the good news is that we all have.  We all want to see results, and generally see them quickly.  That is just good old human nature.
So, Why Don't We See Results Right Away?
There can be so many reasons why.  Sometimes it just takes our message a while to begin to resonate with people.  Remember how bombarded everyone is with ads, statistics, and information.  We've all heard the news about just how many advertisements the average person sees or is exposed to per day.  Some reports even report up to 5,000 messages (not just advertisements) per day.
So, take comfort that there is some competition going on.
How Can You "Hang in There" and Not Give Up?
We will examine this in more detail, but there are really six ways to do this:
Try a different approach to how you are mapping out your new career, business or overall life change.
Start a mastermind group of others who are trying to do the same thing.
Hire a professional coach or find a mentor.
Pin up scriptures or famous quotes that will give you inspiration.
Listen to inspiring messages or music.
Different Approaches Lead to Different Results
We all know the definition of insanity.  So, look for new approaches to changing your livelihood.  See what other successful people are doing to reach their goals—better yet a goal similar to yours.
Just get started!  Don't let the feeling of being overwhelmed totally destroy you!  Break your goal down into easy manageable steps.  And realize that as long as you have done at least one thing—even making an important phone call—is progress!
Put Together a Mastermind or Success Team
This can be as easy as creating a Facebook group that you or someone else leads or finding a MeetUp.com group.  It is okay to even meet two or three like-minded folks for coffee once a week as long as you do focus on your goals and not the refreshments!
Ask for Help or Seek Help
Yes, it is okay to do this.  You may want to hire a coach (hint, hint) or find a mentor.  Some of the most successful athletes and others are where they are because of a coach.
Read and Listen to Inspiring Music and Quotes
Be careful what and who you listen to.  Not everything going into your mind is positive.  Strive to keep it positive.
One of my favorite quotes comes from Winston Churchill.  It says, "Success is going from failure to failure without a loss of enthusiasm."
As always, I'd love to hear your thoughts in the comment section below.  What are you doing to keep on keeping on and not give up?