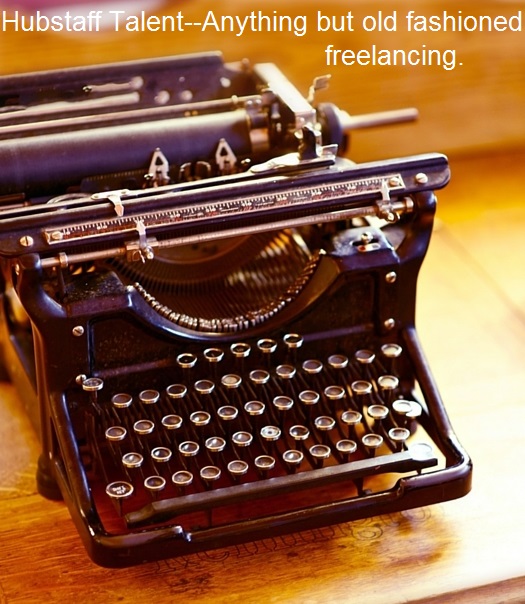 Are you a freelancer who is fed up with finding good clients and spending too much time and money to do so?
Are you tired of really hard-to-navigate freelance websites that basically just "steal" jobs from other sites?
Are you also looking for a site that is easy to navigate and doesn't charge you fees on top of your PayPal fees?
Then Hubstaff Talent might be the answer that you've been awaiting. 
What Exactly is Hubstaff Talent?
Hubstaff Talent is a freelance job site, where both businesses and freelancers can connect with one another via the online platform or directory.  Founded in 2012 by two entrepreneurs, Dave Nevogt and Jared Brown, as a way to better manage their teams. 
Although anyone who freelances will tell you the benefits of freelancing are plenty; however, most freelancers will also mention—without hesitation—their set of challenges too.  Their two main challenges seem to be finding good clients and being charged fees by some of the larger freelance sites.  Many times these fees are also in addition to their PayPal fees if they are using that for payment.
Hubstaff Talent was founded to address these two main issues.  For this reason, Hubstaff Talent is a free directory for the world's top freelancers and claims that it is quickly growing in popularity each day.  Just from my last visit a week ago, that claim seems to be true.
Another great benefit of using Hubstaff Talent is that it is not only free for freelancers, but also for businesses too.  There are no fees or markups for businesses that decide to use Hubstaff Talent.  For small businesses in particular, this could be a huge boost to their bottom line.  Business may search the directory for a skill, a talent, a degree, a certification or a location. 
Hubstaff Talent has thousands of startups, software companies, agencies, and e-commerce businesses in all sizes that are looking for freelancers at all skill levels. 
Their motto to businesses is: The FREE way to find the world's best remote talent.
Why Are Freelance Sites Growing and Needed Now More Than Ever?
The simple answer is: The workforce demographics have changed. 
Many households are not only two-income households, but also trying to juggle raising children and taking care of aging parents.  Workers want and need flexibility. 
Many office professionals have become aware that with today's technology and also with their ability to many times already telecommute, they can work remotely and set their own hours. 
In a January 2016 article, Forbes Magazine was quoted as saying, "There are 53 million freelancers in America today. By 2020, 50% of the U.S. workforce will be freelancers (this does not mean they are all full-time freelancers, but one of every two workers will be freelancers in some capacity)."
How Does Hubstaff Talent Remain Free?
While it does not charge fees to freelancers or businesses, it appears that they do offer their own time tracking platform, Hubstaff, for a 14-day trial.  This time tracking platform is basically the equivalent of a project management type of software, such as Basecamp or Trello.  While it is recommended, it is not mandatory.
How Easy is Hubstaff Talent to Navigate?
While I haven't created a profile for myself, just browsing the profiles already available appeared to be a fairly simple set up with a picture, location, hourly rate, skills, and a work statement to a potential client. 
What Types of Jobs Does Hubstaff Talent Have?
The jobs are in seven categories listed at Hubstaff Talent.  They are:
Web Development
Marketing & Sales
Design & Multimedia
Writing & Content
Database & IT
Admin
Business Consulting
Keep in mind that each category has several sub-categories as to the types of writing and content or the types of admin work.  You can certainly go there for yourself and see if this would be of interest to you.
As for what freelancers are charging for their work, I see rates as low as $6 an hour to as high as $15 an hour for an administrative assistant.  Rates vary from individual to individual as well as in which country they are residing and what skills they are offering.
What is My Overall Impression of Hubstaff Talent?
The idea of not having to pay fees is nice, and has to be a selling point for a great number of freelancers.  The categories are also broken down into sub-categories, which make it easier for companies to locate what skills they need.  I think it would be a good site to join to find work in addition to some of the other freelance sites out there on the web. 
I also like that they will send you job searches to your email address.
What Do Others Say About Hubstaff Talent?
Well, it received an 8.8 out of 10-star rating on Comparakeet.  The site is still rather new.  You can certainly read the review for yourself. 
How Can Interested Workers Sign Up at Hubstaff Talent? 
Go to the website and get your profile started.    You can then request email notifications.
Good luck to all who sign up.