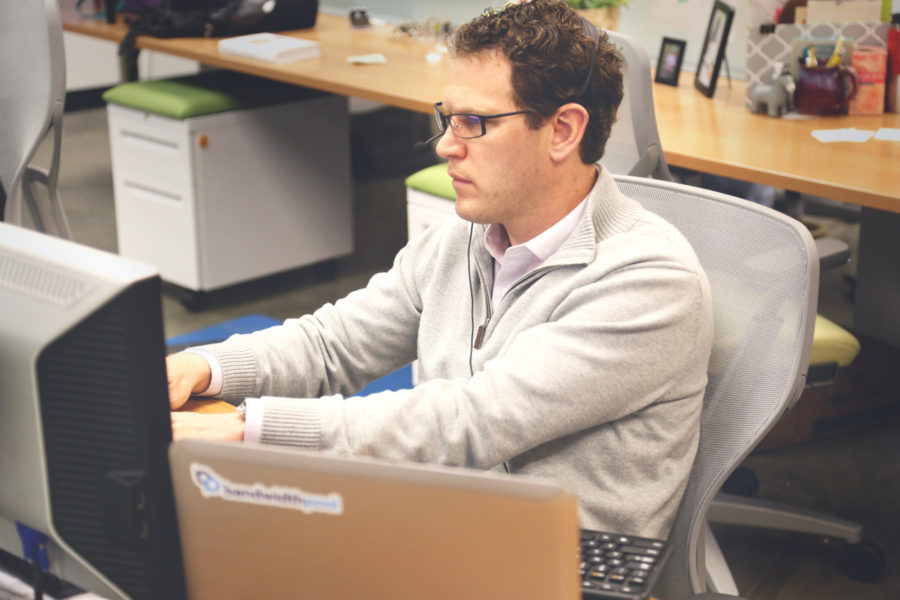 Do you have experience as a sales or customer service agent?
Do you possess phone and computer savviness? 
Do you want to work from home with a remote outbound sales team?
Then maybe FreeeUp has something for you.
What Exactly is FreeeUp?
FreeeUp is a company which hires remote sales and customer service agents to work in the e-commerce field.  Most of the clients that you would be serving would be clients who own Amazon or eBay businesses of all sizes.  Some are also store owners with an online presence.  This is an opportunity to work with long-term clients in e-commerce from all over the world.  As a remote agent you are "freeing up" the business owners time to focus on other parts of their business.
Another really great thing about FreeeUp is that they will find the clients for you.  So if you are someone who doesn't like marketing, this might be for you.  Many of these clients have been in business for years and already have a solid reputation.
What Duties Would FreeeUp Agents Be Performing at FreeeUp?
FreeeUp Agents would be:
Contacting businesses and potential customers about the business owners' products and services.
Answering consumer questions about the products.
Tracking phone calls, sales, potential sales and possible leads.
Engaging in administrative assistant-type work.
What Are the Requirements to Work at FreeeUp?
 Different workers bring different skill levels and experience to FreeeUp.  You will be given the chance to learn and grow past your current skill levels.
However, to be able to work at FreeeUp, you must:
Have experience in outbound calls, telemarketing or sales.
Have reliable Internet connection.
Have availability from 9 am to 5 pm EDT.
Should you get accepted, you would go through a period of testing to see how much you know about e-commerce.  Depending upon how well you do with the testing, will determine which client or client(s) you would have. 
What Is Pay Like at FreeeUp?
Pay is Wednesday to Tuesday of each week.  Payment is done via PayPal, Payoneer or you may invoice FreeeUp.  The pay will vary from client to client and also depending upon your individual skill level.  The pay ranges from $5 to $50 an hour.  You can certainly look at some of the other jobs offered on their website.
They do have a Facebook presence where clients post their experiences.  Sometimes it does help to read those.
What Do Others Say About FreeeUp?
WebRetailer gave them a 5-star rating with many positive client reviews.  Virtual Assistant Assistant also gave them a 5-star rating.
What Do I Think About FreeeUp?
While I didn't find too much about those actually working there, the client reviews were a great many of them openly praising their workers and the company.  This is almost always a good sign.
It seems to also be a good opportunity for those who have worked for Amazon as either a seller or a seasonal worker as well as those who have sold on eBay.
How Could An Interested Individual Apply to FreeeUp?
Go to their website and apply at the Become a Worker link.  Click on the Get Started button at the bottom of the page.  Fill out the application and take the basic tests.  You will be screened and tested further after the interview.
You can also check from time to time on Indeed, as they do advertise some of their jobs there.
Good luck to all who apply.
As always, I would love to hear from all of you.  Feel free to post your comments below.