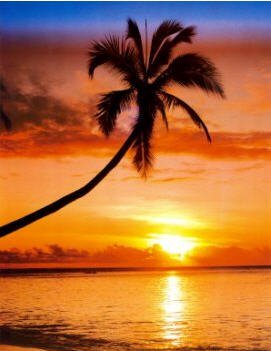 Almost daily, I will receive emails from friends, fellow coaches or business owners writing about how they want to move forward with a new project or business but they are "just too afraid".  "Just too afraid" does that describe you?
One of my favorite coaches, Barbara Sher, describes fear as the "gatekeeper of our comfort zones."  Fear becomes a sign to our inner being that we are getting ready to try something new or take an unknown risk.  So, if you start to feel afraid, you could actually be doing something very right.
Most of us are familiar with the story of Dorothy in the Wizard of Oz.  Dorothy was so afraid to confront the Wizard with her request, because her first encounter with him seemed so intimidating.  The Wizard was so bold and "god-like" to her.  However, when she pulled the curtain back from the secluded area where her dog, Toto, had ran and hid under—there was the Wizard!  A small, short, little man operating a machine, which only made himself look intimidating.  The Wizard was nothing to be afraid of!
However, I have found that you cannot live life passionately or work passionately in your business without confronting fear.  Sometimes fear can protect us from making the wrong decisions.  But sometimes fear can also keep us from achieving higher success levels.  Have you ever really thought about all of the opportunities that could be awaiting you just beyond your initial fear?   
Over the years, as I have worked with clients and other virtual assistants, and I have come up with a check list to confront this "killer of possibilities" called fear.
When becoming fearful, ask yourself:
Why am I so afraid of this particular opportunity or business venture?
What would happen if this turned out to be good opportunity?
Will there never be another opportunity like this one again?
How would my life be different if I succeeded at this?
Why don't I just choose to think positive and try to make it work?
You would be surprised how much better you will feel about yourself when confronting these fears.  You will find that your self-confidence will be raised to a new level.
If you do fail, it certainly isn't the worst thing that could happen in the world.  Ask yourself these questions:
Are there other opportunities similar to this one if this doesn't work out?
Will I still be at "status quo" or completely ruined financially?
Will I do better next time or was this not a good choice?
Will I be able to learn something from this experience and move on?
Have I learned more about what I really want/don't want out of life and business?
Can I tweet about this later on Twitter?
Going forward this week and throughout the remainder of the year, I challenge you to take a deep breath and really imagine the possibilities of living fearlessly.
Are you now ready to confront fear with a new boldness?