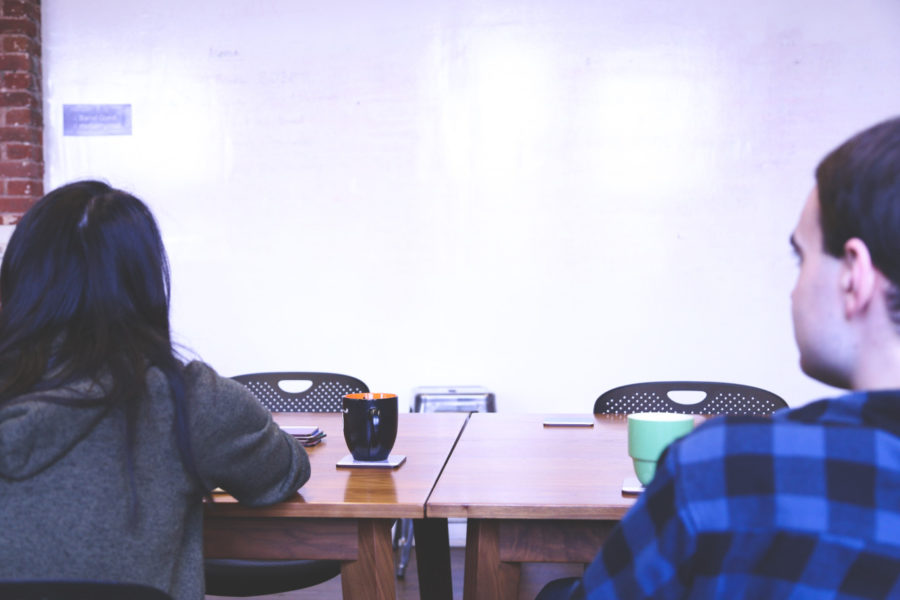 I constantly get emails from individuals who want me to find the "best" or "perfect" work-at-home job for them.  Now, don't get me wrong as a PFYP™ career coach, I love helping people, but I want to do more than help—I want to empower.  Knowledge is power.  How many times have you heard that? 
I want to teach them how to fish and not just give them the fish.  Plus, while work from home jobs can be nice and there are some good ones out there, I'd really like to see most of you launch your own side hustle or business.  But, now I won't get my soapbox out and pontificate on that one for this article.
Do You Understand the 30-60-10 Rule?
The 30-60-10 rule refers to the percentage of time that most freelancers or self-employed individuals will divide up their time.  In other words, you will spend 30% of your time actually doing PAID work that you can bill for.  You will then spend 60% (double) your time looking for work or bidding for work, and lastly you will spend 10% of your time doing non-billable tasks such as advertising, updating your website or doing your taxes.
What Do You Want Your Life to Look Like? 
As a PFYP certified career coach, we are always trying to help people get clear on what they want their life to look like first.  Because once they are clear on that, everything else just falls into place.  By that I mean, if you aren't a night person—don't get a night job and mess up your sleep cycle or your natural Biorhythms. 
If you have kids and dogs, you might pass on a job that does not allow background noise.  It may sound obvious, but you would be surprised at those that would take some of those jobs and try to make them work against all believable and achievable odds.  Then there are those that are not good at sales (call center) that keep getting sales jobs knowing that they don't like them. 
Are You Proactive in Your Job Search?
Do you regularly read or subscribe to one or several of the work-at-home blogs.  There are many good ones out there that post jobs on a regular basis.  I will even list a few here to get you started:
Powerfully Purposed For Success
Real Ways to Earn Money Online
…and I am sure that you could find many more.  This list is in no particular order—just how they came to mind.  (How's that for unconventional, "think-outside-the-cubicle" career advice?)
Would You Be Willing to Pay for a Work-at-Home Job?
While most work from home jobs are free to apply to, they are also very saturated with resumes and applications from so many wanting to work from home.  Sometimes you have to pay to get something good.
Two sites that come to mind are FlexJobs and HireMyMom.com.  FlexJobs is $14.95 a month with HireMyMom being around $24.95 a month.  Again, less competition from those who are not willing to pay plus the jobs usually pay more.
Have You Done Your Research?
Have you checked Indeed, Glassdoor or checked their Facebook page for any bad employee reviews on the company in which you plan on applying?  Have you also checked Google for any lawsuits both employee and consumer?  Consumer lawsuits could indicate that what they are selling is soon to be terminated or recalled.
Have You Read All of Your Contract?
If offered a contract, have you read all of it?  Do you understand it?  Do you also understand whether or not you are an independent contractor or an employee?  Do you know the difference?
Also, if you signed an NDA (Non-Disclosure Agreement) make sure that you adhere to it.  This means that there are certain things that the company does not want you disclosing on social media or in forums.
How Can You Ask For Help But in a Non-Needy Way?
By all means, visit forums such as WAHM.com and WorkAtHomeArena but don't constantly beg for a job.  Read the forum and see what others are doing and contribute, but no one wants someone on a forum with nothing to say but, "Find me a job."  Yes, others will help you, but learn the etiquette of networking.
Do that, and go back to the 30-60-10 Rule. 
Never Stop Applying For Work or Marketing Yourself
Even if you have a full load, things can dry up suddenly.  The only time you don't want to market or look for work is if you don't want clients or work any longer. 
In Conclusion
Get out there and make things happen. 
I'd love to hear how some of you have found your perfect work-at-home job.  Fee free to comment or ask a question below.